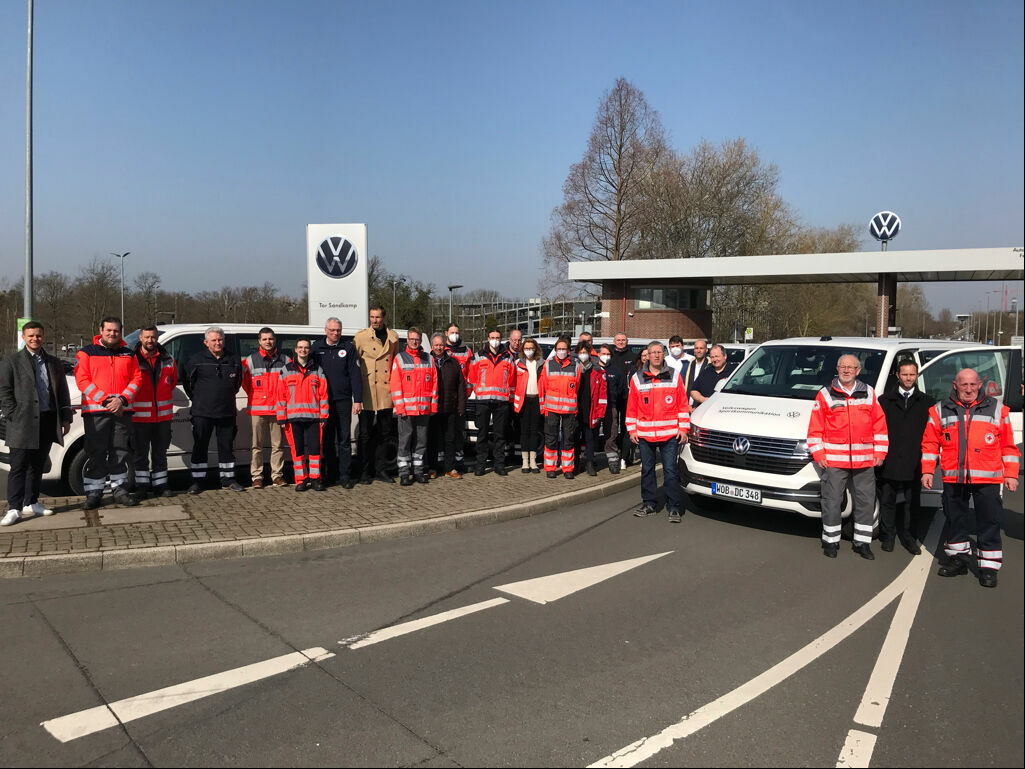 Volkswagen Group Refugee Aid is a long-standing partner of major aid organizations working to help refugees. These include UNO-Flüchtlingshilfe e.V., the German Red Cross and many local and municipal sponsors.
The work of Volkswagen Group Refugee Aid follows a multi-stage process: first, the Volkswagen Group provides emergency aid in crisis situations such as earthquakes, including monetary and in-kind donations, the provision of helpers and experts in refugee accommodations, or vehicle loans to partner organizations.
In the subsequent process steps, Volkswagen supports the integration of refugees at the host locations through Group Refugee Aid. This includes assistance with language acquisition and the recognition of vocational qualifications. These are the key to trainability and professional integration.